Cyril Gobbini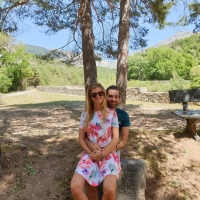 We spent 15 days in Sri Lanka during September 2017. we decided to take a driver. Our driver was Raja. He was very very nice and friendly. We recommend him never enough to everybody.
He was always on time. He cleaned his car every day, car very comfortable, spacious and clean.
He advised to us activities and restaurants, and we were never disappointed. Or, he gave us advise on everything that we can asked him. If something didn't interest us, he didn't insist. He was very helpful.
He called accommodations himself to find the way, we had never to do except give to him the name and number of the hotel.
We booked our accommodations ourselves, but Raja can also organise everything if you want.
We spent a very very beautiful trip thanks to Raja.
If we come back to Sri Lanka, it will be a real pleasure to go with Raja again. Thank you Raja for everything.
5 stars
Patrick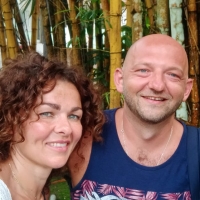 "Sri Lankan Tour Guide and Driver at special rate My wife Claudia and I decided to explore Sri Lanka. We got a recommendation from friends for the Indigo Lanka and we booked our vacation there. At our arrival at the Colombo Airport the Travel Agent introduced us Raja. From the first moment we had a very good and save feeling to drive with him. We appreciated the way he managed driving which seemed to be a great challenge because of Tuktuks and suicide bus drivers. We saw all the important cultural highlights, he showed us original restaurants of Sri Lanka and he took us to the best places where you can buy silk, wood carvings etc. . . It was nice to now that Raja is waiting in front of the reception desk when a new travel-day begins. We were more than satisfied by the reliable way Raja did his Job. We wish him and his family all the best for the future and maybe we will see him again. Contact me Phone – +94777065438 Email -rajatour10@hotmail.com. "
Elyn Bermudez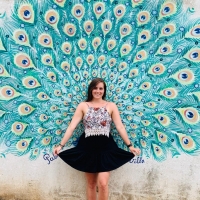 We had the best 12 days in Sri Lanka. Our tour guide Madu was extremely helpful, safety conscious and reliable. Having a tour guide like Madu definitely made touring Sri Lanka a pleasure.
Activities included climbing Sigiriya Rock, staying at the Elephant Park Hotel, climbing Adam's Peak, Harbarana Safari, Yalla Safari, village tours and a stay at both Marissa and Hikkaduwa.
Our tour guide was very adaptable throughout the tour as we amended a few of our activities. Nothing was ever a problem. He also gave us good advise and tips when staying in certain places
lynoliver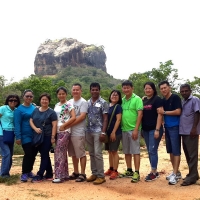 "Anyone who is thinking of visiting Sri Lanka should go with this company. From the moment we booked our minds were at ease as Raja answered every question promptly and with a good attitude. Upon arrival, collection at the airport was timely, and we were taken to our first stop, where we met Nirosh and Abtullah, who were our tour guides for the two weeks.
We would not hesitate to recommend these tour guides, as they were two absolute gentlemen. They went above and beyond to accommodate everyone in the group (a group of 9!) which was difficult for them in a big group with people wanting to experience different aspects of the country and culture. But nobody was left disappointed! We always felt safe with them and had good fun along the way. They really made our trip the best it could possibly have been!
Additionally, transport provided was more than comfortable, and we found the accommodation to always be clean, safe, and up to standard.
From a personal point of view, and on behalf of the group I traveled with, I would recommend this company to anyone and everyone, big groups and small groups. They are accommodating, friendly, and so willing to help with everything you need on your trip! Would book with them again in a heartbeat."
parker rox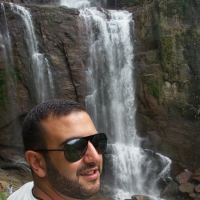 "I spent 10 days in Sri Lanka with my girlfriend. I consider myself lucky to find Raja on Synotrip. The communication with him was smooth and promt. During the tour he had been flaxible and thoughtful. Traveling with car in Sri Lanka can be scary but with Raja it was quite alright.
I can recommend Raja without any hesitation.
Thanks"
Emma Reilly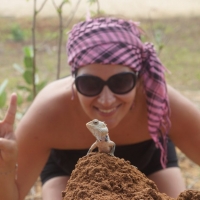 "We (my girlfriend and I) spent one week with Raja as our driver mid September 2015 in Sri Lanka. Accomodation was organized on our own. I contacted him only a few days before our arrival and he was luckily still available.
After the first email he replied within one day. Our plan was a tour through south west of Sri Lanka without a fixed route, only some places we wanted to see and the drop off fixed. Raja was supporting us with recommendations in advance as well as during the trip.
Pick up at the airport was working great, he was already waiting at arrivals. Raja assisted us with the communication as well as for purchasing souvenirs etc. However, he was never pushing us to visit any particular place and left us in general a lot space. Raja was only supporting on request. We felt all the time comfortable and safe with him. His language skills are very good & we had no trouble communicating throughout the trip. We spoke English with him but he is also speaking four other languages.
As a driver he was very reliable and picked us up always on time. Also traffic in Sri Lanka can be quite chaotic Raja was having overview and was driving defensive, he went slow and didn't take any risks..
Also for accommodation he was having many recommendations. However, we preferred to organize this on our own since our preferances were more on Guesthouses than Hotels.
About the car, it is a Nissan Sunny with AC which is very clean, comfortable and reliable. It was working fine also on the steep and curvy way to Horton Plains.
Long story short, I can recommend Raja without any hesitation. "
danjones_27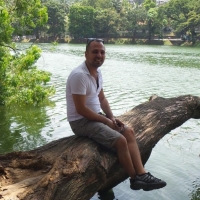 "My girlfriend and I went on a 2 week trip all the way round Sri Lanka. We had so much to do in that time but when Raja received our itinerary we replied instantly saying he would happy to be our tour guide. We did everything we wanted to do and he showed us so much more along the journeys between our destinations we really wanted to visit. His car was very clean inside and he was always on time to take us wherever we wanted to go...."
z.rahim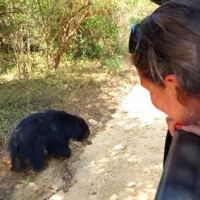 "I traveled to Sri Lanka with 2 of my best friends (all of us are girls) from 25th Feb to 2nd March 2015. We had our own itinerary and so we need Raja's help to pick us up at different locations most of the time and he did it very well.
He picked us up from the airport with warmth and a bright smile and we felt safe instantly. The car that he drove was clean, comfortable, big, sufficient leg space and even arm rest. Raja was a safe and great driver. And he never complains despite us being girls (late at times). Raja also is always punctual and I admire that about him.
Raja speaks good English and is able to speak different languages as well. Even Arabic. I am impressed.
He is always attentive to our needs and well-being. He is such a good host. He knows everything about Sri Lanka and even recommends us places to visit when we were lost at places to visit at times.
I strongly recommend Raja as your tour guide/driver. He really did a wonderful job in bringing us around Sri Lanka. He is reliable and trustworthy. He will keep you safe. Thank you once again Raja for making our vacation a memorable and joyful one.
I will definitely contact Raja again if I visit Sri Lanka in the future (:"
Rebeccak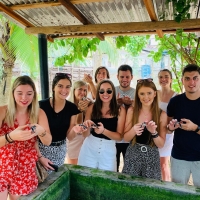 Myself and nine friends used Indigo Ocean Travels to plan a two week holiday to Sri Lanka. The company were so flexible in allowing us make any suggestions and changes to the itinerary they set out for us. Their responses to questions before the trip were incrediably fast. Our tour guide Pasi met us in the airport, he was so welcoming and informative! Pasi made our trip stress free, he was so friendly and approachable and showed us amazing places in Sri Lanka. He was willing to do anything he could to make our holiday the best ever! Our bus driver that accompanied Pasi was lovely and so helpful, carrying our suitcases and stopping at ATM's and shops along the way and always so happy and cheerful. I highly recommend Pasi and the company Indigo Ocean Travels if your looking to have a stress free and amazing holiday in Sri Lanka.
Nicole N TOUR SRI LANKA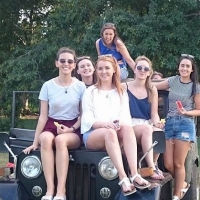 Pasi was an excellent tour guide for our two week trip to Sri Lanka. There was 10 of us in the group and Pasi was very helpful to everyone! We travelled all around the Island and got so much done in our two weeks. Pasi also brought us to see Arana Rathnaella waterfall which was wasn't on our itinerary, but he thought we would enjoy it and it was amazing! Pasi really went above and beyond! Anyone travelling with Indigo Oceans would be lucky to have Pasi as a tour guide! 😀