Amira H srilanka tour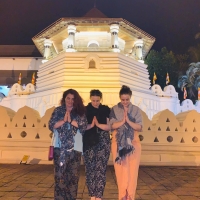 My 3 sisters and I have just returned from 2 wonderful weeks in Sri Lanka with Indigo and I don't even know where to start! A very special mention goes to our tour guide, Pasi, who made our trip so amazing - he was punctual, extremely kind, generous & friendly, patient & laid back, a safe driver and very informative. He gave us daily Sinhalese lessons (on our request!), always ensured we were happy and offered options on what to visit each day. Every hotel chosen by Indigo was perfect - great locations, immaculately clean, fantastic food and facilities. Sri Lanka itself is a stunning country with the most friendly, smiley people you'll ever meet as well as delicious food! We loved all the places we visited and we will definitely be back. I will be recommending Pasi and Indigo to everyone I know - no trip to Sri Lanka would be the same without them! Thanks so much for giving us such an incredible experience.
Maura @TOUR SRI LANKA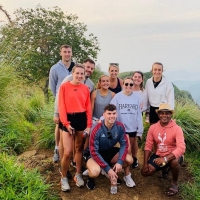 We have just completed a thoroughly enjoyable trip with Raja! When booking the tour, it was very easy to communicate with the company - they replied quickly and were flexible to any changes in our itinerary. The accommodation we stayed in was always clean and spacious with fabulous views. We were always comfortable when travelling from place to place as the bus provided was large with AC.

Raja was an excellent guide. It was obvious that he wanted us to have a good time on our trip. He made suggestions along the way and definitely added to our enjoyment of our trip!

The economic crisis in Sri Lanka in no way affected our trip. I would recommend others to visit this beautiful country and would definitely recommend Indigo Lanka travels as your tour guides.
Sarada Chari @srilanka tour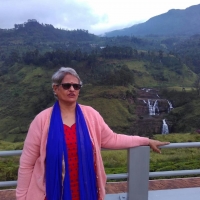 Our group comprised of 19 members, all under the category of Sr. Citizens. We had a week long Sri Lanka tour well coordinated by Mr Raja of Indigo Travels, Sri Lanka. Overall we had a comfortable and highly satisfying tour. Lodging n boarding arrangements were fine. Mr Raja n the bus driver were well behaved, courteous n cooperative. They never gave us any chance to complain n were accomodative to our requests. The punctuality was of highest standard. Most important aspect is, the cost part. The charge is pocket friendly. You get much more in return against the money spent as a tour cost.
I therefore recommend Indigo, Sri Lanka for arranging tour in Sri Lanka.
Kerrie Smyth (Nic Gabhann) @srilanka Tour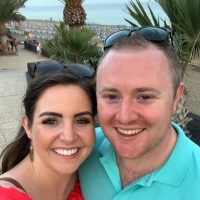 Fantastic tour company!
We spent 15 days in Sri Lanka with our tour guide and driver, Pasi. Indigo Lanka helped to prepare our itinerary for the trip, including any additional requests to suit our personal needs and wants. They also booked all of our accommodation for us. Everything was seamless from beginning to end.
Pasi our driver is a fun-loving and genuine guy, always up for the craic. He's happy to help with everything possible and willing to take you wherever it is you may want to go.
I would highly recommend Indigo Lanka and our driver Pasi if you're considering travelling to Sri Lanka.
E-mail
rajatour10@hotmail.com
Catriona Collins @srilanka tour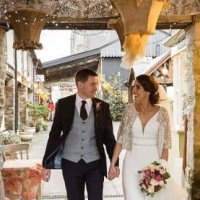 I would highly recommend this company to anyone planning on travelling to Sri Lanka.Our itinerary and accommodation was all organised for us by the company before we arrived in Sri Lanka making our trip stress free.Pasi was our tour guide and and Dilhan was our driver.They both looked after us extremely well during our two weeks in Sri Lanka and always made sure that we were happy and safe. A wonderful experience! Thank you Indigo Lanka/ Indigo Ocean Tours 👌🙂
Niall Freeman #sriLanka tour#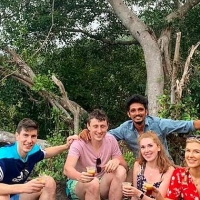 We had a group of 4 and we had an amazing week long trip around Sri Lanka. We were collected at our hotel close to the airport by two of the best guides, Sanju & Pasi. Pasi got called away mid trip and Sanju continued being a top guide from Ella right down along the south coast.

We had an early return flight to catch and Sanju had no issue collecting us at 3am to ensure we had sufficient time to make the flight. He was even early collecting us that morning.

I would really recommend Indigo tours (especially Sanju & Pasi) for anyone planning a trip to Sri Lanka in the future.
Aoife R #Tour Srilanka #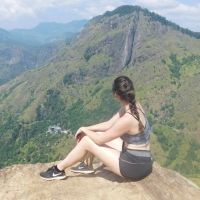 We travelled from Ireland to spend over 2 weeks taking in the sights of beautiful Sri Lanka. We booked Indigo Travels who helped us finalize our itinerary and booked all our accommodation for 8 nights. Our driver Raja collected us from the airport and from there we went to Sigiriya, Dambulla, Knuckles mountains, Kandy, Nuwera Eliya, Ella, Yala and got dropped to Tangalle where we spent the last week on the beaches ourselves.

Our driver Raja was brilliant. He was open to any changes we wanted to make to our plans as we went along. He brought us to great places to eat and all our hotels were lovely and most of them had swimming pools. We did not have a swimming pool in Ella so Raja brought us for a swim in Ramboda waterfall instead which was a far better alternative! We always felt very safe on the roads with Raja even though the driving in Sri Lanka can be crazy at the best of times.

We really enjoyed all our activities along the way and Raja made sure we didn't miss out on anything, always stopping along the way if we wanted to take some pictures or buy a King Coconut on the side of the road.

We climbed Sigiriya Rock and Pidurangula Rock and did a village tour. We really enjoyed the safari in Kaudulla where we saw hundreds of beautiful wild elephants and birds. It's definitely value for money as we were there for hours and got amazing photos. We went to the Dambulla cave temple to see amazing sculptures and artwork. There were plenty of wild monkeys too. We went to the ancient city of Polonnaruwa and drove through the phenomenal Knuckles mountain range on the way to Kandy. In Kandy we got upgraded to a fancy hotel room with a fantastic view of the city. We saw the botanical garden and went to a traditional Kandayan dance and visited the Tooth Relic Temple. It is a really sacred city and we were home early in the night time as everywhere closed early. We took the train from Nuwera Eliya to Ella. It was extremely busy an...
Eoghan #Tour Srilanka #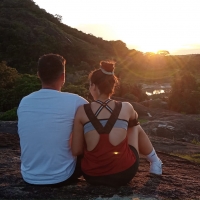 Myself and my girlfriend just finished an 8 day tour of Sri Lanka with Indigo Ocean Travel tours and the experience was incredible. We were greeted at the airport by our driver and guide Pasi who at all times was a kind, patient, reliable and all round lovely guy who wanted us to have the best experience possible. Over the course of the trip the itinerary was flexible which was great, the big highlights of the trip for us were: A Safari where we got to see wild Elephants in their natural habitat up close. The tour of a Sri Lankan village pulled by ox to a small boat ride across a lake that took us to a little old Sri Lankan style home where two women made us the most delicious coconut rotti meal. Climbing Adams Peak, which is a 5600 step climb up a 2400 metre mountain, where you get to watch the sunrise at around 5.30am. A bhuddist ceremony at Temple Of the Tooth, accompanied by Pasi who told us about all the history behind it, which was really interesting. Canoning (sliding and jumping) our way down a waterfall near Nuwara Eliya. A train ride from Nuwara Eliya to Ella where we got to see the most beautiful views you could imagine through the open door of the train where you can peak your head out. Ella town which is a small backpacker town had loads of lovely bars and restaurants, which is nice for some relaxation after a lot of activities. We had the best time on this trip and it was made all the better by our driver and guide Pasi, who was always available and looked after us for whatever we needed. Thanks again for a great experience!
Laurraa2 #tour srilanka#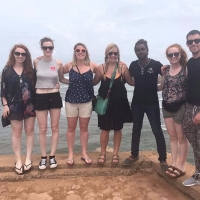 Definitely the best holiday I have been on so far. There is so much to see and do in Sri Lanka and indigo ocean tours allowed us to see everything. Very comfortable bus provided for transport around Sri Lanka. Our excellent tour guide Pasi provided us with so much information as well as being very friendly too. Our driver Dila was also very friendly. I would recommend that anyone who travels to Sri Lanka and wants to see as much as possible to go with Indigo ocean tours.