Visit on Off Season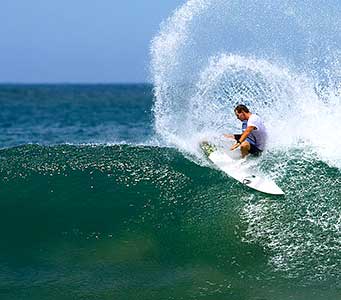 With all record booming tourist arrivals, Sri Lanka can be a bit hectic during the peak season with a crowd and queues lining up in most attractions as well as hotels. If possible, avoid the month of December, January and February to feel the real local hospitality and spend some quality relaxed time.
Learn The Local Language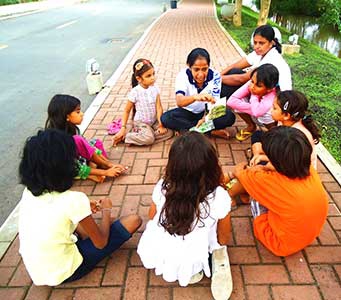 Practice a few words before you arrive and use them with locals if you feel comfortable. In most cases, they'll appreciate a tourist trying to speak the local tongue. Try talking to your guide or driver to get the right pronunciation before you go to local. Greetings (Ayubowan) and thanks (Sthuthi) are commonly used words.
Talk To People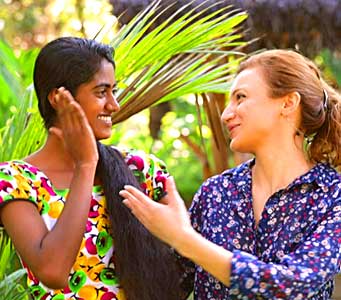 Sri Lankan's are hospitable and charming people. Most of them will understand the English language and small conversation will provide you enough information you have sought. But beware approaches from randomly helpful strangers who offer local travel advises. Try not to fit in too much with them and avoid if possible.
Respect The Culture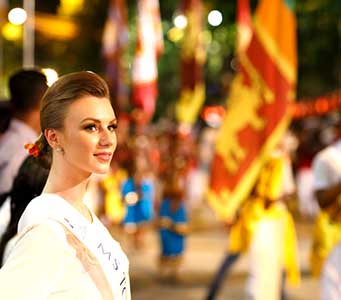 Religion is one area you have to focus on as you will be visiting many temples during your tours. As when visiting any religious place, you must be respectful when entering a Buddhist temple. Proper attire is a must and it is common etiquette to remove one's shoes and any headgear at the entrance. Although it is acceptable to photograph the various Buddha statues, it is inappropriate to pose in front of a Buddha statue or to climb on top of one. You may see Buddhist monks wandering through the temples but, it is strictly forbidden to photograph them unless given clear permission and women should avoid any direct exchanges with them at all costs.
Visa Requirements
All visitors (except those holding Maldivian or Singaporean passports) require a visa to visit Sri Lanka. Obtaining a visa is remarkably simple as it can be done in advance through the official government website: (www.eta.gov.lk) by using a credit card for the required fee. Do not use other websites as they will charge extra.